PNBA 2023 Book Award Winners
Celebrating great books of the Pacific Northwest
Congratulations to the 2023 Pacific Northwest Booksellers Association (PNBA) award winners!
Since 1964 the PNBA has presented annual awards to recognize excellence in writing from the Pacific Northwest. To be eligible, authors and/or illustrators are required to reside within the PNBA region (Washington, Oregon, Alaska, Montana, Idaho and British Columbia).
The Many Daughters of Afong Moy -

a Novel

by Jamie Ford (Great Falls, MT)

A beautiful and ultimately hopeful story about family, legacy, hurt and healing. Ford does an incredible job of weaving together the stories and trauma of seven generations of women, connecting their hope and heartbreak.
Lesser Known Monsters ​of the 21st Century

Stories -

Stories

by

​Kim Fu (Seattle, WA)
This collection of short stories reflects on family, coming of age, grief. relationships, and both the promise and uncertainty of the future. Each story is dynamic and thought provoking. It's rare to read a collection where every story stirs something inside. I simply couldn't put this down. I hope it finds many readers in the PNW and beyond.
Red Paint - The Ancestral Autobiography of a Coast Salish Punk - by Sasha

taqʷšəblu

LaPointe (Tacoma, WA)
Filled with her own experiences as a person of Coast Salish heritage alongside those of her ancestors, Sasha Lapointe's Red Paint takes us from her rough childhood and early punk rock days in Washington to graduate school in New Mexico and back. Her journey of self-discovery, including a commitment to live up to her namesake great-grandmother's legacy as a tribal elder, results in a powerful book and ongoing life story as LaPointe channels legacy into her work as an artist and activist.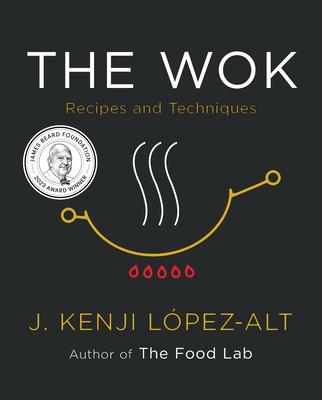 The Wok - Recipes & Techniques by J. Kenji López-Alt (Seattle, WA)

The Wok is an beautiful introduction to and exploration of the pan that is certain to become the most versatile in your kitchen. Filled with tricks and technique, featuring thoughtful and scientific sidebars, and loaded to the rim with recipes and photos—whether a novice considering your first wok or a seasoned cook looking to up your game, you cannot go wrong with a teacher like Kenji!
Ma and Me - a Memoir by Putsata Reang (Seattle, WA)
An excellently interwoven story of the refugee experience, Americanization of immigrant children, tension and trauma between mothers and daughters, and the lingering effects of war. With a journalist's eye and a creative writer's heart, Reang has crafted a memorable memoir with poignant lines I'll bookmark for life.
The Necessity of Wildfire - Poems by Caitlin Scarano
The poems in Caitlin Scarano's The Necessity of Wildfire burn slowly but searing, her words lulling readers into a sense of comfort in the exploration of the minutiae of everyday life only to be suddenly startled into a higher clarity. The collection is complex and compelling, revealing a connection to both the personal and universal experience. These poems make an impact upon first reading and will affect you each and every time you return.