Mother: A Mother Gothel Tale (Paperback)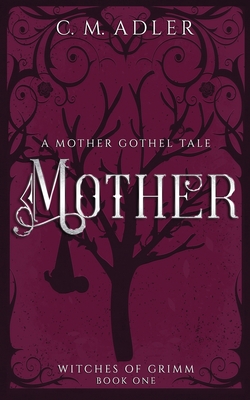 $7.99

Available to order - Usually arrives at our store in 1-5 days
Description
---
Once upon a time there was a beautiful, sweet girl who grew up near an enchanted wood. She was the delight of her father, the most precious gem of his heart.
And one evening in spring, on her sixteenth birthday, she clutched her infant daughter to her chest and ran for her life.
Maia found true love. Or at least she thought she had before her happily ever after turned into cries of, "Witch Witch Witch " After an impulsive deal with a rumple goblin, Maia escapes the pitchforks and torches by taking her chances in the enchanted woods.
But there's a witch in the woods.
Cerelia hasn't seen another human soul for over one hundred years until a beaten and bloody pregnant girl stumbles into her magical garden. While fighting off witch-hunting villagers is one thing, dealing with rumple goblins is quite another. What will be the cost of saving Maia's child?
Mother is the first book in the Witches of Grimm series. A gripping fairytale retelling of Rapunzel's Mother Gothel, Mother is a magical story of love and sacrifice.
Mother by CM Adler is an adaptation of Rapunzel, focusing on the backstory of Mother Gothel and how she came to have the infant Rapunzel. Mother Gothel's name in this adaptation is Cerelia, a young woman who gave her heart to the enchanted forest in exchange for its protection from her father and those hunting her.