Who's Your Real Mom? (Hardcover)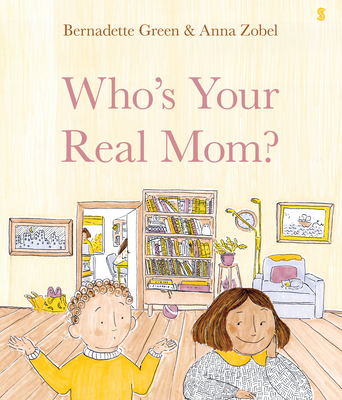 $16.99
Available - On our shelves now
Description
---
"Elvi, which one is your mom?"
"They're both my moms."
"But which one's your real mom?"
Elvi has two moms at her house, but when her friend Nicholas wants to know which one is her real mom, Elvi has a lot of clues for him: she's the one with dark hair, the one who can do a handstand on two fingers, who is a pirate in disguise.
This beautifully illustrated story celebrates nontraditional families and captures exactly what lies at the heart of family life--love.