Our Gratitude Journal: 52 Weeks of Love, Mindfulness, and Appreciation for Couples (Hardcover)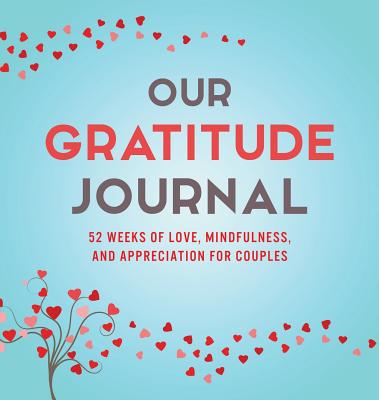 $19.99

Available to order - Usually arrives at our store in 1-5 days
Description
---
Our Gratitude Journal is the perfect journal for couples to share their appreciation, admiration, and love for each other on a weekly basis.
With this gratitude journal for couples, you'll be able to:
1. Journal your weekly gratitude and reflections for each other at the end of the week. Specifically, you will both be able to write something you are grateful about each other and then read what your partner wrote too - that means a letter for you each week of what your partner appreciates about YOU.
2. Strengthen your love and enhance intimacy in your relationship.
3. Keep track of all the things you are grateful for your partner, so you can start and end your week with gratitude. This can help you develop a mindset of appreciation for your partner. In other words, you will become more aware of the good things your partner does and the wonderful things you love about them.
More importantly, Our Gratitude Journal brings couples closer together. It has:
--- 52 Weekly entries for journaling. So you can even use it for a whole year, which is a great activity for couples to do together.
--- Gratitude journaling prompts to help you get started.
--- Gratitude quotes to inspire you each week.
--- An activity to reflect on your gratitude journaling experience after the 52nd week.
Lastly, this weekly gratitude journal makes a great engagement, relationship anniversary, bridal shower, Christmas, birthdays, holidays, or wedding gift for your friends and family.
Now:
Get your copy of this unique gratitude journal for couples today.