Real Estate Due Diligence: The Investor's Guide to Avoiding Costly Mistakes (Paperback)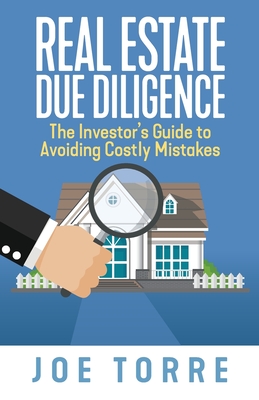 $20.00

Available to order - Usually arrives at our store in 1-5 days
Description
---
What is preventing you from owning a million-dollar real estate portfolio?
If you are like most people, you have probably faced uncertainty about whether an investment opportunity is as good as it sounds. We have all heard the pitches from the real estate gurus-and they make everything sound good. But how can you tell which investments are worthwhile and which ones are hype?
In Real Estate Due Diligence, you will learn how to:
Identify which markets are good for investing and which ones to avoid.
Read and sanity-check a property's pro forma financial statement.
Screen and vet property management companies.
Evaluate special asset classes like condos or duplexes.
Account for climate change if investing in coastal communities.
Real Estate Due Diligence guides you through the process of evaluating residential real estate investment opportunities so you can invest with confidence.
"I've been investing in real estate since 2004, owning 13 houses at one point. I wish I had this book when I was starting out, as it would have saved me a lot money from deals I should have passed on. It's not hard to make a $20,000 mistake in real estate. If this book helps you avoid making even one such mistake, it's worth it."
- Scott Timmons, San Jose, CA
"I see so many aspiring investors stuck in 'analysis paralysis', going to seminars for years and never making an investment What they're missing is the ability to independently evaluate whether an investment is sound enough that they can take action. This book helps fills that void."
- Ginger Marphis, President, Reno Real Estate Investors Meetup www.RenoHouseFinders.com