Art Handbooks: Perspective (Paperback)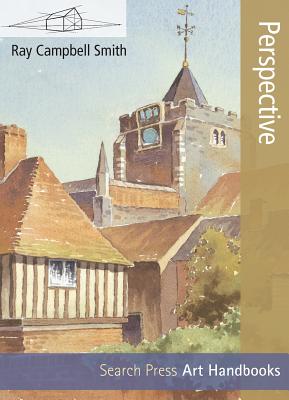 $7.95
Available to order - Usually arrives at our store in 1-5 days
Description
---
Previously published as Step-by-Step Leisure Arts: Perspective 9780855329396
Renowned artist, Ray Campbell Smith has written an excellent introduction to perspective that will be invaluable for all artists. Beginning with basic perspective, he covers the eye level line, vanishing points, basic constructions and shadows. We then progress to elipses, curves and curvilinear objects such as boats, with plenty of advice on how to simplify difficult shapes. The section on reflections will be invaluable to landscape artists. There is then a section on aerial perspective, detailing the use of tone and colour to create depths in a painting. The final section on stretching the rules shows how unconventional perspective can produce dramatic compositions. There are exercises along the way to help artists to improve their accuracy, and plenty of painted and drawn examples. Beginners to drawing and painting will find this an essential introduction, and more experienced artists will learn many tips and techniques to improve their drawing and paintings skills.
About the Author
---
Ray Campbell Smith is a prolific and versatile professional painter who specialises in the watercolour medium. More than forty one-man shows have been held, many in the wide-ranging list of galleries which regularly exhibit his work. His work is represented in many collections in the UK and abroad. As well as contributing regularly to leading art magazines, he gives lectures, demonstrations and criticisms to art groups. He has made many highly successful instructional videos and DVDs and has written numerous books on painting, including several major best-sellers. Ray is on the advisory panel of the Society of All Artists in the UK. He has appeared on TV on several occasions, once painting a landscape in the company of Mary Nightingale, and he was recently voted Artist of the Year by the Society of All Artists.