Agates: Treasures of the Earth (Paperback)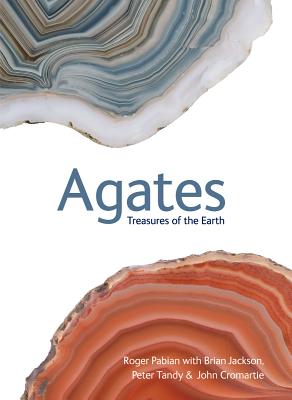 $19.95

Available to order - Usually arrives at our store in 1-5 days
Description
---
"Superbly done ... should be high on everyone's 'must have' list."
--Rock and Gem
Agates, the first popular guide to the brilliantly banded and highly prized gemstones, sold 7,000 copies in hardcover, no doubt for the glorious color photographs that capture collectors' enthusiasm for the stones' distinctive shapes and vivid colors.
Agates is a comprehensive, easy-to-use identification guide and a worldwide listing of where they are found.
The book describes:
Names of agates--mineralogical, geological, local, trade, trivial
Properties of agates--e.g., color, wall-banded, level-banded, cracked, thunder eggs
Sources of agates--e.g., eruptions, lava, sediment, limestone beds, and fissures
Lapidary--sawing, grinding, sanding, polishing
Imitations and forgeries of agates
Uses of agates through the ages, with beautiful photographs of artifacts and jewelry
Early writing and collections
Use of agates in science and technology
Collecting
National and regional maps showing agate-producing areas.
Amateur gemologists and agate collectors alike will find this informative and beautifully illustrated book to be an indispensable resource.
About the Author
---
Roger Pabian was a professor emeritus at University of Nebraska-Lincoln and a highly respected agates specialist, research geologist and invertebrate paleontologist. Brian Jackson is head of mineralogy at the National Museums Scotland and professor emeritus at the University of Nebraska-Lincoln. Peter Tandy is curator of mineralogy at the Natural History Museum in London, England. John Cromartie is a collector of Scottish agates.