Los Cachorros de Los Carpinchos (Capybara Pups) (Library Binding)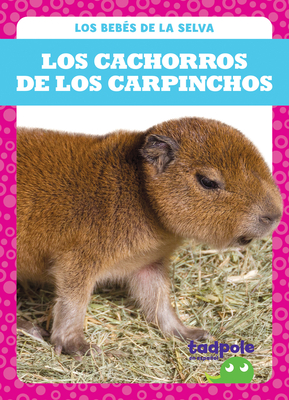 Description
---
In Capybara Pups, emergent readers learn how baby capybaras look, live, and grow up in the rain forest. Carefully crafted text, high-frequency words, repetitive sentence patterns, and strong visual references support emergent readers.
Capybara Pups includes tools for caregivers, as well as introductory nonfiction features such as labels, a table of contents, words to know, index, a Let's Review image and question.
Capybara Pups is part of Jump 's Rain Forest Babies series.