Life on Christmas Eve: A Novel (Hardcover)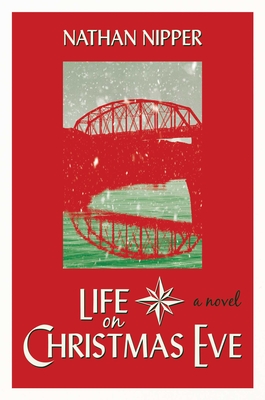 Description
---
As heard on Glenn Beck!

A small-town woman is baffled to find her life suddenly imitating It's a Wonderful Life—and her quest to understand why leads to a life-changing encounter with a vulnerable stranger on Christmas Eve.

After watching It's a Wonderful Life for the first time, thirty-one-year-old Julie Shelly's predictable small-town life turns anything but as she begins experiencing uncanny parallels between her life and the fictional George Bailey's.

Initially intrigued by the way her life seems to imitate the classic movie, Julie secretly hopes the strange similarities bear some kind of deeper existential significance. But real life soon brings her back down to earth and she dismisses the episodes as mere coincidence and the wishful thinking of her restless spirit.

Julie decides to put the Wonderful Life foolishness behind her…until a tragedy puts her faith to the test and forces her to view the odd movie coincidences in a completely different light. Her epiphany ultimately spurs her toward an extraordinary, life-changing encounter with a vulnerable stranger on Christmas Eve.
About the Author
---
Nathan Nipper writes for television, radio, and online media at Mercury Radio Arts. He previously authored the independent nonfiction book Dallas 'Til I Cry, which won the 2014 MLS Book of the Year Reader's Choice Award from WorldSoccerTalk.com. He is an American history buff and a soccer enthusiast who coaches his youngest son's team. He spent his childhood in Arkansas, later moving to France and Senegal where his parents served as missionaries. He is a graduate of Ouachita Baptist University and earned a master's degree in communication from Regent University. He lives in North Texas with his phenomenal wife, daughter, and two sons. Life on Christmas Eve is his first novel.
Praise For…
---
"I love this book. It's funny, fast-paced, and whimsical—a joyful celebration of family and faith that sweeps you along to a surprising finale that will melt your heart. This is ideal Christmas-time reading, the kind of moving, life-affirming story the world needs right now."
— Glenn Beck, New York Times Bestselling Author of "The Christmas Sweater" and "The Immortal Nicholas"