Craving (Paperback)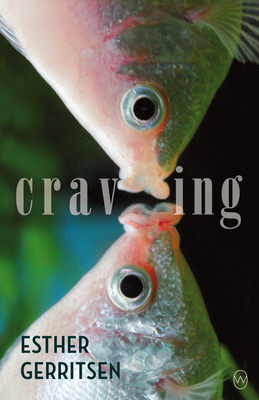 Staff Reviews
---
Adorable story! When passing on a major street in Amsterdam, Elizabeth tells her daughter that she has cancer. Coco, in an insecure relationship, feels she need ot move back in with her mother. Well described characters include the ex-husband/father and stepmother. Poignant, but often funny. Really enjoyable to read.
— From
Krijn
Description
---
"Cool, sparse, and delicious, Esther Gerritsen's Craving hits all the right notes. This is an author who is unafraid of both complex characters and complex emotion (Thank God )." --Alice Sebold, author of The Lovely Bones
"Funny, angry, feminist...Droll and horrific and incredibly moving"--The New York Times Book Review
Elisabeth is dying. Coco jumps at this chance to prove her love, and promptly moves in with her deteriorating mother. A venture that quickly sends both parties spiraling out of control. Alongside a supporting cast of ex-bosses, ex-husbands, and (soon to be ex) boyfriends, the two women attempt to work through the annals of their dark yet often wildly humorous relationship. Psychologically astute and eye-poppingly candid, this is a tale about both excess and denial in which some things perhaps would have been better left unspoken. Sometimes the only person who understands you in this world is your hairdresser...
Gerritsen's sparse and lucid prose chimes with the absurdist logic and melancholy wit of characters as true as they are ridiculous.
About the Author
---
Esther Gerritsen is a Dutch novelist, columnist, and playwright. She is one of the most established, widely read, and highly praised authors in the Netherlands, and makes regular appearances on radio and at literary festivals. Esther Gerritsen had the honor of writing the Dutch Book Week gift in 2016, which had a print-run of 700,000 copies. In 2014 she was awarded the Frans Kellendonk Prize for her oeuvre.