Painting Light with Colored Pencil (Paperback)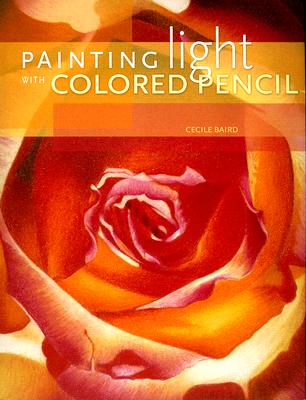 Email or call for price.
Special Order - Not currently available to order
Description
---
Give your colored pencil paintings that extra glow
Capture the qualities and textures of light Create the light-filled quality of oil painting with the ease of colored pencils--one of the safest, most convenient and easy-to-use mediums available to artists today. Whether you're a beginner or a more experienced artist, your colored pencil paintings will take on new life with the guidance of author Cecile Baird. Using her simple burnishing technique, Baird will show you how to transform an ordinary colored pencil painting into a light-filled masterpiece.
Capturing light is one of painting's most common quests--no matter what your medium of choice is. Cecile Baird, a signature member of the Colored Pencil Society of America, provides 20 easy step-by-step demonstrations that show you how to create beautiful luminescent paintings with colored pencil on a wide variety of subjects, such as fruit, flowers, water, light, and glass.
Put your skills to work in two extended demonstrations that lead you through the painting process from start to finish to create your own refined, detailed paintings. Start creating your own realistic, light-filled paintings using colored pencils today