Collusion (Hardcover)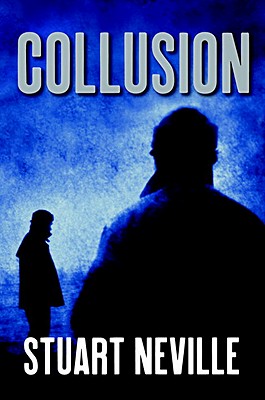 $25.00
Email or call for price
Other Books in Series
This is book number 2 in the Belfast Novels series.
Description
---
A merciless assassin stalks Belfast and Detective Inspector Jack Lennon has been assigned to the case. As Lennon unravels a far-reaching conspiracy involving collusion among Loyalists, IRA members, and law enforcement, he discovers that his estranged former lover and their daughter are in the killer's cross-hairs. To catch the assassin and save the only family he has, Lennon blurs the line between friend and enemy by teaming up with an enigmatic killer named Fegan.
About the Author
---
Stuart Neville is a partner in a multimedia design business based in Armagh, Northern Ireland. "Collusion "is the follow-up to "The Ghosts of Belfast," a" Los Angeles Times" Book Prize winner.
Praise For…
---
Praise for Stuart Neville:
 
"Neville's novel is a coldly lucid assessment of the fragility of the Irish peace … a rare example of legitimate noir fiction."—The New York Times Book Review
 
"Stuart Neville belongs to a younger generation of writers for whom the region's darkest years are history—but that history endures, as his first novel, 'The Ghosts of Belfast,' shockingly demonstrates.… This noir thriller plays out in a Belfast that, even in summer sunshine, remains oppressively gray. The clannishness of its inhabitants is vividly evoked.... A riot scene, one of the novel's best, captures a new generation's appetite for blood and an old veteran's nostalgia…. In scene after gruesome scene, Neville attempts to persuade us that this time around, with this repentant murderer, the killing is different."—Washington Post
 
"Neville's tightly wound, emotionally resonant account of an ex-IRA hit man's struggle to conquer his past, displays an acute understanding of the true state of Northern Ireland, still under the thumb of decades of violence and terrorism."—Los Angeles Times
 
"Stuart Neville is Ireland's answer to Henning Mankell."—Ken Bruen
 
"The Ghosts of Belfast is a tale of revenge and reconciliation shrouded in a bloody original crime thriller…. Brilliant."—Milwaukee Journal Sentinel
 
"Neville's debut novel is tragic, violent, exciting, plausible, and compelling.… The Ghosts of Belfast is dark, powerful, insightful, and hard to put down."—Booklist