Pump Characteristics and Applications (Mechanical Engineering) (Hardcover)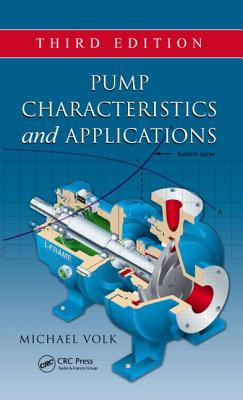 $180.00
Email or call for price.
Description
---
Providing a wealth of information on pumps and pump systems, Pump Characteristics and Applications, Third Edition details how pump equipment is selected, sized, operated, maintained, and repaired. The book identifies the key components of pumps and pump accessories, introduces the basics of pump and system hydraulics as well as more advanced hydraulic topics, and details various pump types, as well as special materials on seals, motors, variable frequency drives, and other pump-related subjects. It uses example problems throughout the text, reinforcing the practical application of the formulae and analytical presentations. It also includes new images highlighting the latest generation of pumps and other components, explores troubleshooting options, and incorporates relevant additions into the existing chapters.
What's New in This Edition:
Includes more than 150 full-color images which significantly improve the reader's ability to understand pump drawings and curves
Introduces a new chapter on pump case studies in a format that provides case study background, analysis, solutions, and lessons learned
Presents important new updates and additions to other chapters
Includes a ten-step procedure for determining total pump head
Discusses allowable and preferred operating ranges for centrifugal pumps
Provides charts covering maximum and normally attainable pump efficiencies, performance corrections for slurry pumps, and mechanical seal flush plans
Pump Characteristics and Applications, Third Edition
is appropriate for readers with all levels of technical experience, including engineering and pump industry professionals, pump operators and maintenance technicians, upper-level undergraduate and graduate students in mechanical engineering, and students in engineering technology programs.
About the Author
---
Michael W. Volk, PE, is the president of Volk & Associates, Inc., Oakland, California, volkassociates.com, a consulting company specializing in pumps and pump systems. Volk's services include pump training seminars; pump equipment evaluation, troubleshooting, and field testing; expert witness for pump litigation; witnessing of pump shop tests; pump market research; and acquisition and divestiture consultation and brokerage. A member of the American Society of Mechanical Engineers (ASME) and a registered professional engineer, Volk received his BS degree (1973) in mechanical engineering from the University of Illinois, Urbana, and his MS degree (1976) in mechanical engineering and his MS degree (1980) in management science from the University of Southern California, Los Angeles. He may be contacted at mike@volkassociates.com.