Optimum Cooling of Data Centers: Application of Risk Assessment and Mitigation Techniques (Hardcover)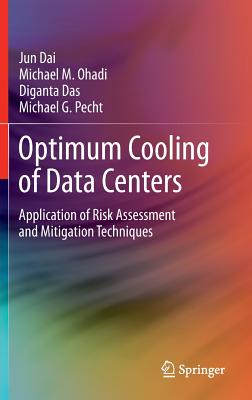 $169.99

Available to order - Usually arrives at our store in 1-5 days
Description
---
This book describes the use of free air cooling to improve the efficiency of, and cooling of, equipment for use in telecom infrastructures. Discussed at length is the cooling of communication installation rooms such as data centers or base stations, and this is intended as a valuable tool for the people designing and manufacturing key parts of communication networks. This book provides an introduction to current cooling methods used for energy reduction, and also compares present cooling methods in use in the field. The qualification methods and standard reliability assessments are reviewed, and their inability to assess the risks of free air cooling is discussed. The method of identifying the risks associated with free air cooling on equipment performance and reliability is introduced. A novel method of assessment for free air cooling is also proposed that utilizes prognostics and health management (PHM).
This book also:
Describes how the implementation of free air cooling can save energy for cooling within the telecommunications infrastructure.
Analyzes the potential risks and failures of mechanisms possible in the implementation of free air cooling, which benefits manufacturers and equipment designers.
Presents prognostics-based assessments to identify and mitigate the risks of telecommunications equipment under free air cooling conditions, which can provide the early warning of equipment failures at operation stage without disturbing the data centers' service.
Optimum Cooling for Data Centers is an ideal book for researchers and engineers interested in designing and manufacturing equipment for use in telecom infrastructures.