Dog Songs: Thirty-Five Dog Songs and One Essay (Large Print / Hardcover)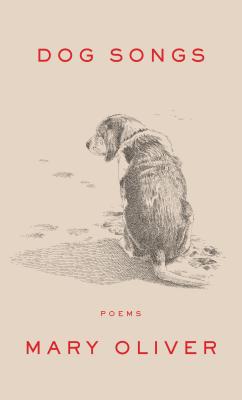 Description
---
A "New York Times "bestselling collection of new and favorite poems,
celebrating the dogs that have enriched the poet's world
Beloved by her readers, special to the poet's own heart, Mary Oliver's dog poems offer a special window into her world. "Dog Songs "collects some of the most cherished poems together with new works, offering a portrait of Oliver's relationship to the companions that have accompanied her daily walks, warmed her home, and inspired her work. To be illustrated with images of the dogs themselves, the subjects will come to colorful life here.
These are poems of love and laughter, heartbreak and grief. In these pages we visit with old friends, including Oliver's well-loved Percy, and meet still others. Throughout, the many dogs of Oliver's life emerge as fellow travelers, but also as guides, spirits capable of opening our eyes to the lessons of the moment and the joys of nature and connection.
"Dog Songs "is a testament to the power and depth of the human-animal exchange, from an observer of extraordinary vision.
About the Author
---
Born in a small town in Ohio, MARY OLIVER published her first book of poetry in 1963 at the age of twenty-eight. Over the course of her long career, she has received numerous awards. Her fourth book, "American Primitive," won the Pulitzer Prize for Poetry in 1984. She has led workshops and held residencies at various colleges and universities, including Bennington College, where she held the Catharine Osgood Foster Chair for Distinguished Teaching. Oliver currently lives in Provincetown, Massachusetts.