Geothermal Heat Pump and Heat Engine Systems: Theory and Practice (Wiley-Asme Press) (Hardcover)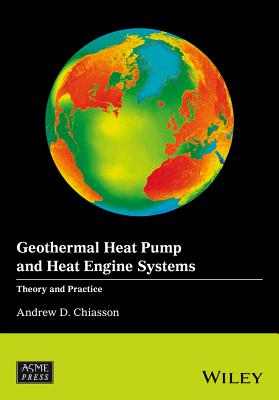 Email or call for price.
Special Order - Not currently available to order
About the Author
---
Andrew Chiasson is a faculty member in the Department of Mechanical & Aerospace Engineering, University of Dayton, where he teaches courses and conducts research in the areas of thermofluid sciences, and renewable and clean energy. He has academic and professional practice experience in a wide range of geothermal and hydrogeologic applications related to geothermal heat pumps (geoexchange), direct-use geothermal, small-scale electrical power generation, hydrogeological site evaluations, and groundwater flow and mass/heat transport modeling. Dr. Chiasson has been extensively involved in research and development of design and simulation tools for optimal earth heat exchanger coupling, hybrid geoexchange systems, and underground solar energy storage. As a Professional Engineer in the United States and in Canada, he has designed numerous closed and open-loop geoexchange systems and HVAC systems for a wide variety of building types. He is a member of ASHRAE Technical Committees and is an IGSHPA Accredited Ground Source Heat Pump Trainer.