Conquistadors of the Sky: A History of Aviation in Latin America (Paperback)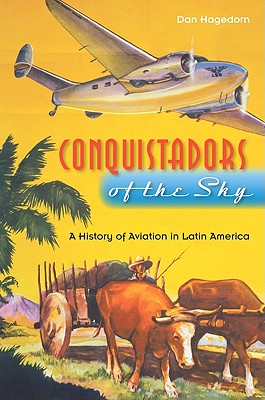 $29.95
Email or call for price
Description
---
"An invaluable contribution which ranges from Aztecan myths through the civil and military histories of all Latin American countries down to the current headaches involved in stemming the drug traffic. A book for scholars and buffs alike."--Aviation History
"Especially valuable for readers interested in Latin America and the history of aviation in general."--Choice
"A highlight reel of first flights, followed by a delineation of Latin America's place in the aviation world."--Gary Kuhn, University of Wisconsin, La Crosse
Heralded by Brazilians as the "Father of Flight," Alberto Santos-Dumont made the first of several spectacular flights in his lighter-than-air dirigible in France in 1901, two years before the Wright brothers' first fixed-wing flight in North Carolina. Though they are often overlooked, Santos-Dumont and others in Latin America played a key role in the development of aviation. This generously illustrated book tells their story.
Written to complement the Smithsonian Institution's National Air and Space Museum's new permanent exhibit, America by Air, Conquistadors of the Sky celebrates the aviation achievements of twenty-one Latin American nations over the last 100 years--making this chronicle of heroic ventures and epic flights the best reference available on the subject.
About the Author
---
Dan Hagedorn, senior curator with the Museum of Flight at Boeing Field in Seattle and former adjunct curator for Latin American Aviation for the National Air and Space Museum at the Smithsonian Institution, is the author of fourteen previous books including Air Arsenal North America.