Edible Landscaping with a Permaculture Twist: How to Have Your Yard and Eat It Too (Paperback)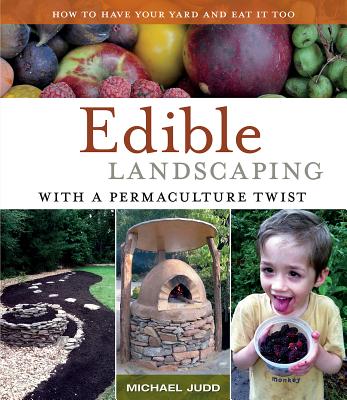 $24.95

Available to order - Usually arrives at our store in 1-5 days
Description
---
Regenerative landscaping at its best
Edible Landscaping with a Permaculture Twist is a how-to manual for the budding gardener and experienced green thumb alike, full of creative and easy-to-follow designs that guide you to having your yard and eating it, too.
With the help of more than 200 beautiful color photos and drawings, permaculture designer and avid grower Michael Judd takes the reader on a step-by-step process to transform a sea of grass into a flourishing edible landscape that pleases the eye as well as the taste buds. With personality and humor, he translates the complexities of permaculture design into simple self-build projects, providing full details on the evolving design process, material identification, and costs.
Chapters cover:
Food Forests
Raised-Bed Gardens
Mushroom Cultivation
Easy to Grow Fruits
Herb Spirals
Huglekultur Beds
Earthen Ovens, and more . . .
The book's colorful pages are filled with practical designs that Judd has created and built over years of workshops, homesteading, and running an edible landscaping business. The book's designs can be easily grafted to the micro-habits of the urban landscape, scaled up to the acreage of homesteads, or adapted to already flourishing landscapes. Edible Landscaping with a Permaculture Twist is a tool to spark and inform the imagination of anyone with a desire to turn their landscape into a luscious and productive edible paradise.