The Sword and the Spear: A Novel (Sands of the Emperor #2) (Hardcover)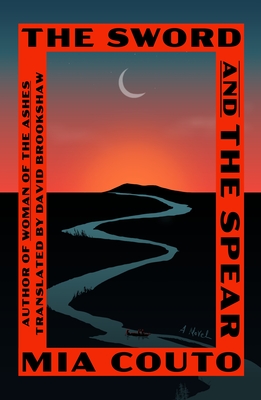 Description
---
The second novel in the exhilarating Sands of the Emperor trilogy, following the Man Booker International Prize finalist Woman of the Ashes

Mozambique, 1895. After an attack on his quarters, the defeated Portuguese sergeant Germano de Melo needs to be taken to the hospital. The only one within reach is along the river Inhambane, so his lover Imani undertakes an arduous rescue mission, accompanied by her father and brother. Meanwhile, war rages between the Portuguese occupiers and Ngungunyane's warriors—battles waged with sword and spear, until the arrival of a devastating new weapon destined to secure European domination. Germano wants to start a new life with Imani, but the Portuguese military has other plans for the injured soldier. And Imani's father has his own plan for his daughter's future: as one of Ngungunyane's wives, she would be close enough to the tyrant to avenge the destruction of their village.

With elegance and compassion, Mia Couto's The Sword and the Spear illustrates the futility of war and the porous boundaries between apparently foreign cultures—boundaries of which entire societies, but also friends and lovers, conceive as simultaneously insuperable and in decline.
About the Author
---
Mia Couto, born in Beira, Mozambique, in 1955, is one of the most prominent writers in Portuguese-speaking Africa. After studying medicine and biology in Maputo, he worked as a journalist and headed several Mozambican national newspapers and magazines. The author of Confession of the Lioness, The Tuner of Silences, and Sleepwalking Land, among other books, Couto has been awarded several important literary prizes, including the 2014 Neustadt International Prize for Literature, the Premio Camões (the most prestigious Portuguese-language award), the Prémio Vergílio Ferreira, the Prémio União Latina de Literaturas Românicas, and others. He lives in Maputo, where he works as a biologist.
Praise For…
---
"[The Sword and the Spear] unfolds in a series of letters, mainly between Sgt. Germano de Melo, a reluctant soldier besotted with a young VaChopi girl named Imani, and the careerist Lt. Ayres de Ornelas. Their correspondence is interspersed with the voice of Imani herself, and here is where Couto's storytelling truly soars (poetically rendered from the Portuguese by Brookshaw) . . . Couto calls into question the very essence of race and identity, belief and belonging, in Mozambique and beyond." —Anderson Tepper, The New York Times Book Review

"A stand-alone story with its own intrigues, as battles between the colonists and colonized intensify, and a late-breaking plot twist sets up the concluding novel on both symbolic and plot levels. A nuanced study of the power plays and violence sparked by colonialism." —Kirkus Reviews

"The narrative works to set the table for the concluding volume, particularly as Couto's isolated characters barrel toward each other near the novel's climax . . . Couto's protagonists remain consistently fascinating. Readers of the first installment will appreciate this." —Publishers Weekly