No-No Boy (Classics of Asian American Literature) (Paperback)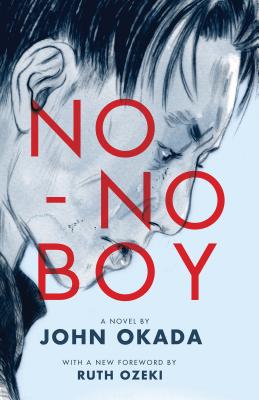 $18.95

Available - On our shelves now
Staff Reviews
---
A must-read. Skewers the model-minority stereotype and creates space for the anger and trauma resulting from internment. Okada's prose is haunting--perfectly suited to Ichiro's sense of displacement (cultural, physical, moral). Sharp Seattle imagery and a facinating publishing history (look up Shawn Wong at UW!). A vital history lesson, especially in today's climate.
— From
Ellen
Description
---
"No-No Boy has the honor of being among the first of what has become an entire literary canon of Asian American literature," writes novelist Ruth Ozeki in her new foreword. First published in 1957, No-No Boy was virtually ignored by a public eager to put World War II and the Japanese internment behind them. It was not until the mid-1970s that a new generation of Japanese American writers and scholars recognized the novel's importance and popularized it as one of literature's most powerful testaments to the Asian American experience.
No-No Boy tells the story of Ichiro Yamada, a fictional version of the real-life "no-no boys." Yamada answered "no" twice in a compulsory government questionnaire as to whether he would serve in the armed forces and swear loyalty to the United States. Unwilling to pledge himself to the country that interned him and his family, Ichiro earns two years in prison and the hostility of his family and community when he returns home to Seattle. As Ozeki writes, Ichiro's "obsessive, tormented" voice subverts Japanese postwar "model-minority" stereotypes, showing a fractured community and one man's "threnody of guilt, rage, and blame as he tries to negotiate his reentry into a shattered world."
The first edition of No-No Boy since 1979 presents this important work to new generations of readers.
About the Author
---
John Okada was born in Seattle in 1923. He served in the U.S. Army in World War II, attended the University of Washington and Columbia University, and died of a heart attack at the age of 47. No-No Boy is his only published novel.